Victoria HarbourCats catcher Silas Grinstead with a young fan from Germany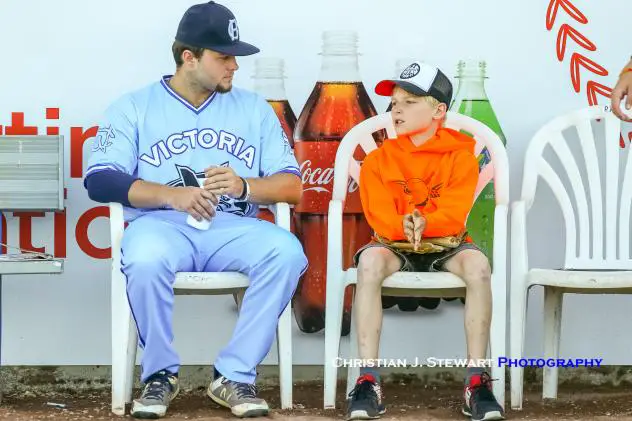 HarbourCats catcher Silas Grinstead talks baseball with a young fan from Germany prior to Wednesday's game.
Submitted by Victoria HabourCats
Credit: Christian J. Stewart

2017 WCL All-Star and returnee Hunter Vansau didn't wait long to make his presence felt, hitting the very first pitch he saw over the right field fence for a two-run home run, propelling the HarbourCats to an eventual 6-3 win over the Bend Elks in West Coast League action Wednesday night at Wilson's Group Stadium at Royal Athletic Park in Victoria. The win was the second in a row for the HarbourCats over the struggling El...
Full Story